25 Secrets to Accelerate Your Children's Ministry Video Course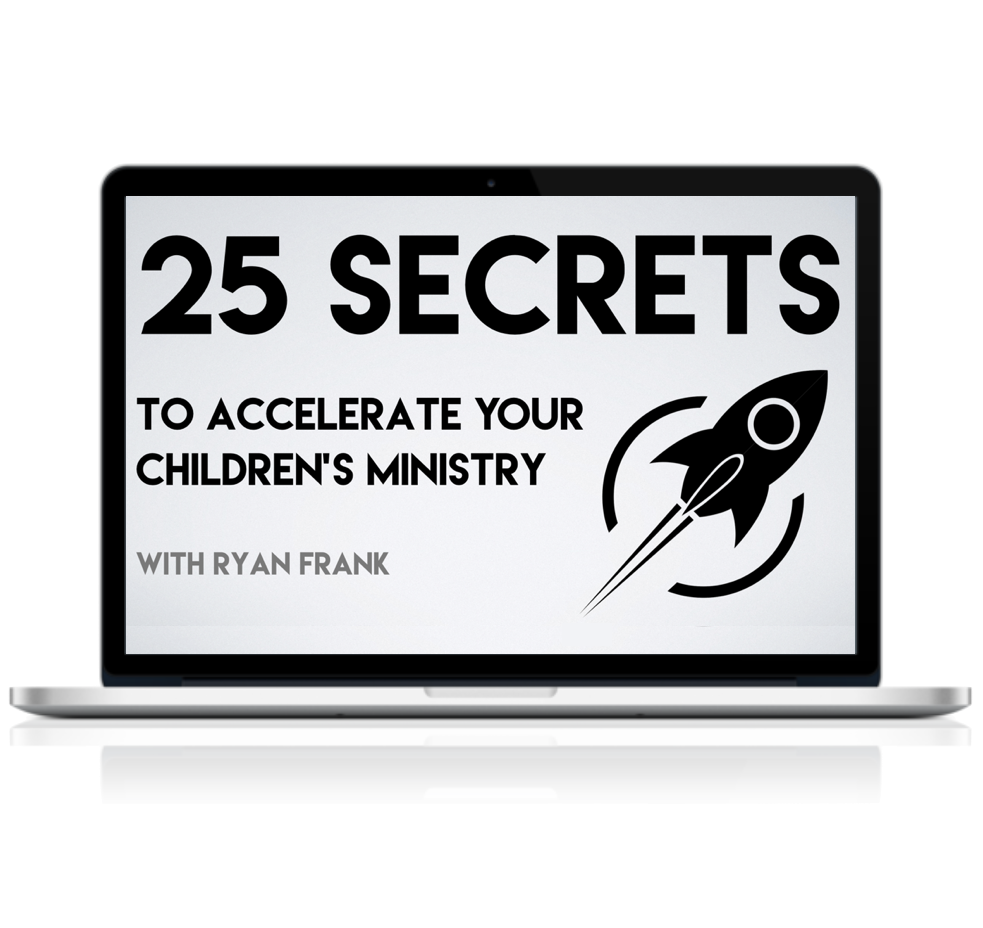 25 Secrets to Accelerate Your Children's Ministry Video Course
As a children's ministry leader, you spin a lot of plates! You have volunteers to recruit, budgets to balance, curriculum to order, events to plan, and that's just your list for today! The life of a kidmin leader can be quite crazy at times. Sometimes too crazy if we are honest.
In this video course, Ryan will help you do what matters most. He will help you do things that make the biggest impact.
There are some secrets Ryan knows that will accelerate your children's ministry like never before and he is dying to share them with you in this series. Whether you're brand new in children's ministry, you have been at it for years, or are somewhere in-between, you'll find a lot of value in this new video course.
Get ready to be educated… and inspired… to do accelerate your life and ministry!
What will I learn?
25 Secrets to Accelerate Your Children's Ministry is a teaching series with Ryan Frank that takes you on a 4-part journey to learning…
How to develop leaders

How to evaluate your processes like check-in/check-out, first-time visitor experiences, etc.

How to know what every mom wants

How to ask great questions

How to communicate with clarity

How to evaluate your space

How to break down ministry silos

How to recruit and retain volunteers

AND MORE!
Is this for me?
This course was built with you in mind. If you're brand new in children's ministry or you're an experienced veteran, this is the course for you.
Work at your own pace. There are four sessions with 4 videos, taking you from where you are today, to where you want to go.

Clear action items set you up for success, teaching you how to build the right team and ask the right questions.

Lifelong access. You will have lifetime access to the course.
What will I get?
4 Video Sessions

4 MP3's for learning on-the-go

PowerPoint Slides
How long is the course?
The course is self-paced and you may take as long as you need to complete it. Plan to take about 1-2 weeks to complete the series. There are 4 videos totaling around 2 hours of content. Most videos are 25 minutes long.
What if I am unhappy with the course?
Oh no! We don't want that! We offer a 30-day money back guarantee. If you are unhappy with the course for any reason, let us know and we will refund your payment within 30 days. We would appreciate notification within the first 30 days of the series.