Elijah: Preschool Version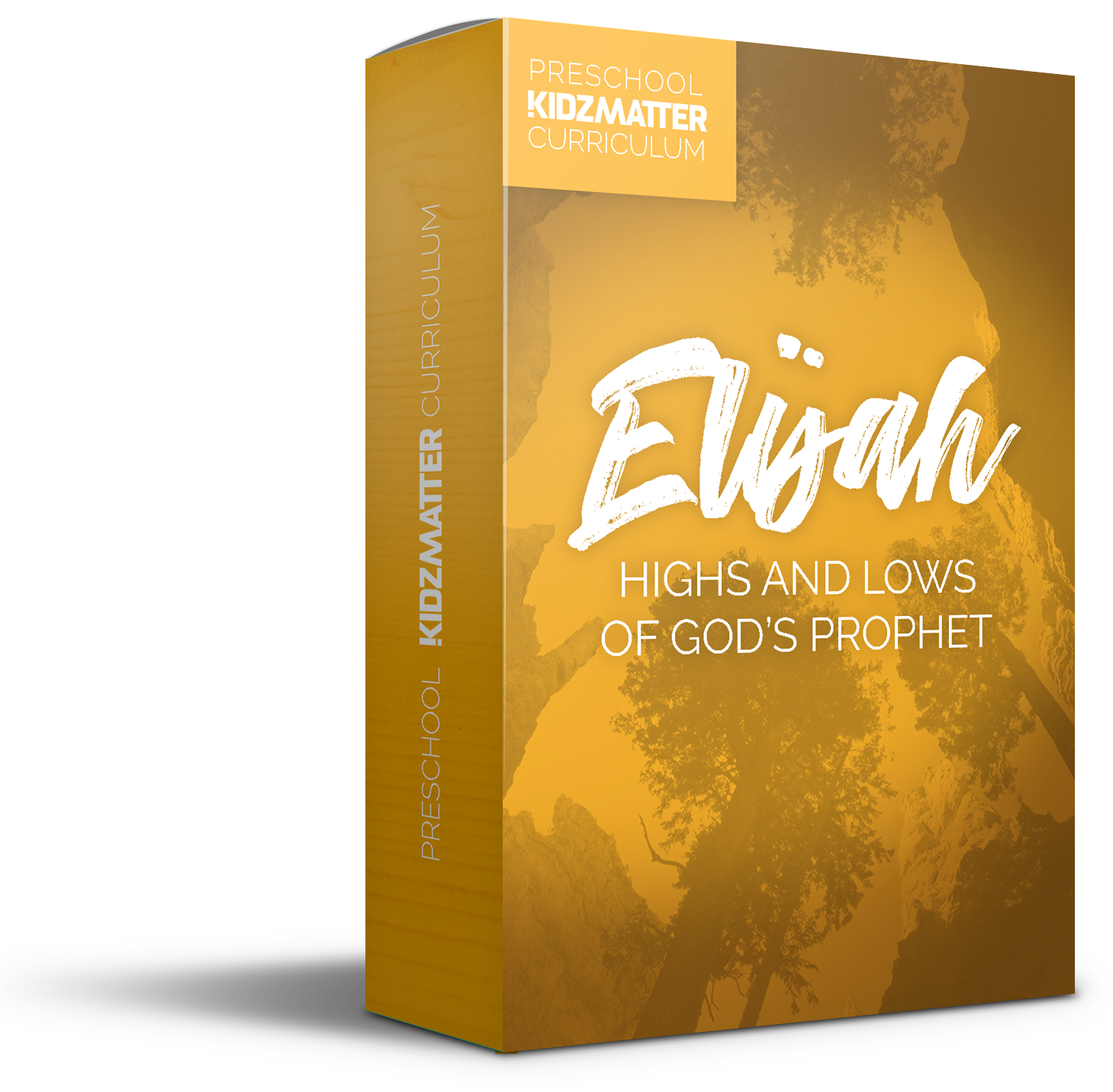 Elijah: Preschool Version
This 4-week unit of KidzMatter Curriculum will help your kids learn more about the Prophet Elijah and how his story can impact their lives!
This unit looks at 4 biblical accounts:
• Elijah is Fed by Ravens
In this lesson, kids learn the story of Elijah being fed by ravens. They will also learn that we should be obedient to God, and we should trust Him to provide for us.
• Elijah and a Little Cloud
Teach your kids that we have reason to be filled with expectant hope!
• Elijah Under the Broom Tree
Help your kids see that life is full of highs and lows, and God is with us through them all.
• Elijah and the Chariot of Fire
In this lesson, kids understand that everyone needs a spiritual mentor.