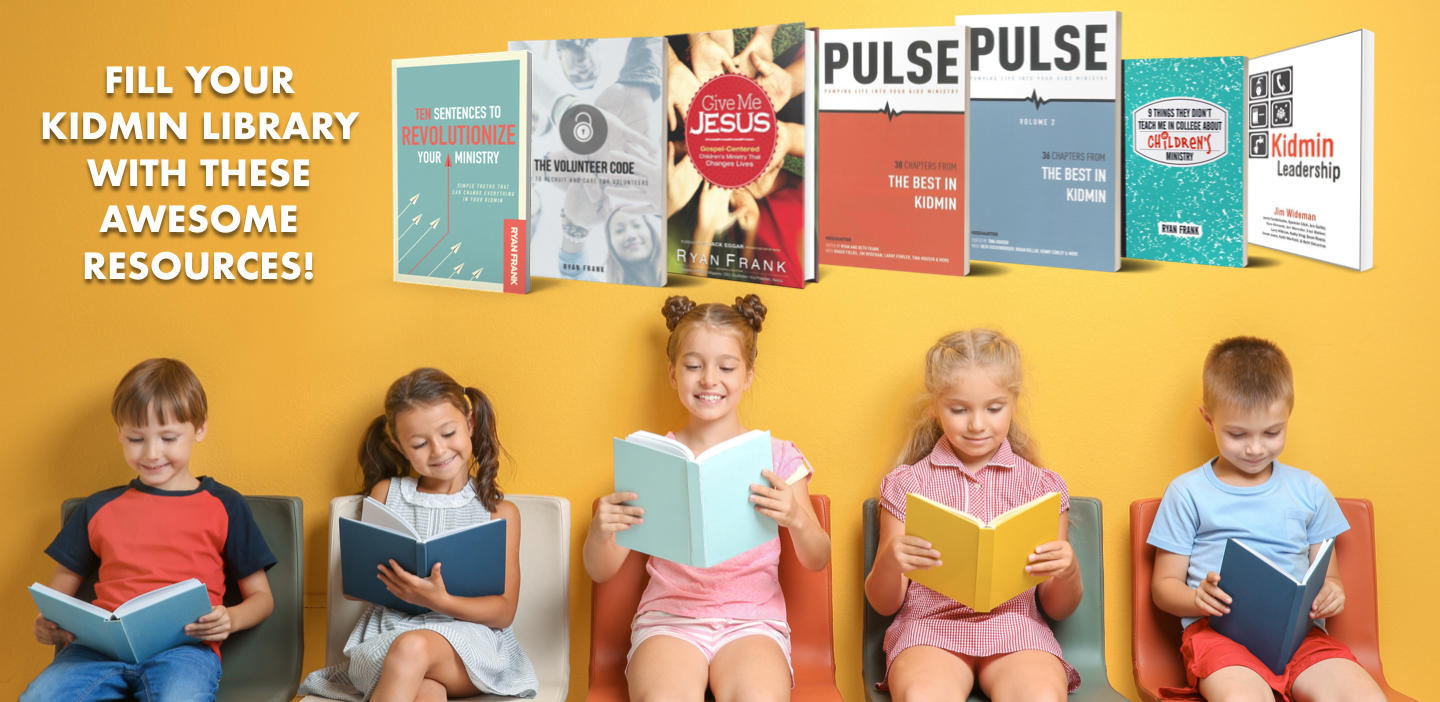 Ryan Frank Book Bundle
Many of you have met Ryan at an event, or followed him on social media, or you subscribe to his magazine… but have you read his books?
In his book bundle, you'll receive:
NEW: 10 Sentences to Revolutionize Your Ministry ($14.95 value)

The Volunteer Code ($14.95 value)

Give Me Jesus ($17.95 value)

9 Things They Didn't Teach Me in College About Children's Ministry ($9.95 value)

Pulse 1 ($16.95 value)

Pulse 2 ($16.95 value)

PLUS… Kidmin Leadership by Jim Wideman ($14.99 value)
The total value is $107.00! You can get it today for just $74.95. (30% OFF!)
Who you listen to and the content you absorb is critical in your life. Make sure you are listening to people who believe in you, will challenge your thinking, and will equip you to do what matters most! You'll find all of this and more in this Ryan Frank Book Bundle.
sale